Nursing Moms
tips for NURSING MOMS
by Emery Jo from Moms are For Everyone
When I chose to breastfeed my first child, I didn't realize how much forethought and planning would be required of me in order for me to be successful at it for any length of time. I wanted SO badly to get right back to my pre­-pregnancy style and hit the ground running, but I quickly learned that, for a time, I needed to think about function before fashion. It all felt very limiting to me… until I figured out a few tricks to help me along the way!
No. 1 PLAN AHEAD THEN SIMPLIFY
It was really important for me, after the births of each of my three boys, to get back into the swing of a routine quickly. I knew it would ultimately be healthiest for me (and my baby) to get out of the house and be with friends and do the things I love to do as soon as possible, but it required planning and courage! A lot of my "learning how to breastfeed while still living my life" was trial and error. At first it was uncomfortable. But sticking with it was so worth it! New babies need to eat every two or three hours, and when you are their only source of food, you've got to get creative. There are so many gadgets and knick-knacks out there to buy if you are a breastfeeding mama, but I have found that the more I have with me, the harder things get. There are really only a couple of things you need (I will talk more about that in a minute), and the less burdened down you feel with stuff, the easier it will be for you to get out and easily feed your baby! Simplify!
No. 2 WHAT TO WEAR?
Once again, today's fashion trends are excellently tailored for the nursing mother. Long, dark slouchy tops paired with skinnies, flats, some sharp wayfarers, and a fun cardigan were my uniform while I was breastfeeding. The loose, flowy tops that are everywhere are wonderful for nursing because you can easily tuck your baby underneath all that fabric and not even have to feel exposed at all! (I always preferred wearing dark colors in those first couple of months just in case I had any leaking issues while I was out and about.) Another favorite of mine was wearing some of my husband's old button up or pearl snap plaid shirts with a structured jean jacket or a cardigan. The buttons allow easy access, the plaid print is very forgiving, and the jacket pulls everything together so it doesn't feel sloppy. Shop his closet!
No. 3 TOOLS OF THE TRADE
For all three of my boys I have used the same scarf from Forever21 as a nursing cover with two of the corners tied together. It is lightweight and can be folded up then easily thrown in my purse. This way, you can buy multiple scarves for a few bucks each and have plenty of cute, fresh, trendy patterns to choose from for your nursing outfits! Most of the time, I would just wear the scarf to accessorize an outfit, and then all I had to do was put the loop over my head and spread out the fabric for when my baby was hungry. Easy breezy! Another helpful tool was my ring sling. I wore my babes in a sling whenever we were out so that I wouldn't have to lug around a big stroller. When I needed to nurse, I could also use the sling as a cover­-up. The ring sling that I have (a maya wrap) has a big pocket in it, so whenever we went on any adventures, I would just bring a diaper, some wipes, a little onesie in case baby needed a wardrobe change, my keys, and a small wallet with my cards in it, and we would be able to explore without any bulky diaper bags or strollers holding us back! When my baby needed a diaper change, I just used the scarf or the sling to lay him down on and changed him wherever there was a flat surface. If I knew I was going to be out for longer, I put everything I would need for the day (snacks, water, etc.) in a cute little backpack that I could throw on my back while still wearing the sling. A diaper bag can be awkward to carry when you're wearing your baby and trying to travel light! The less weighed down you are, the easier and more graceful your outings can be.
No. 4 KNOW WHERE TO GO
When you're out and about, and your baby gets hungry, it helps to have some options in your mind of places you can go and get comfy. Here are some places that have always been very accommodating to me and my babes:
• Fitting Rooms in clothing stores — They are clean, bright, and some have comfy chairs or couches.
• Corner booths in restaurants — Order an iced tea and relax!
• Backseat of the car — Avoid the hungry, crying infant in the car seat by planning to feed your babe before and/or after a grocery run. Keep a good book tucked in the backseat pocket. Kick off your shoes and get in a few pages while feeding.
• Office buildings & churches — I've asked to use a church's nursing mothers room and I've even nursed in an empty conference room before. If you're out walking and find that you're near a church or office building, stop in and ask! You'll find that most people are more than willing to give a mama a comfy, private place to sit.
No. 5 FIGHT FOR THE THINGS YOU LOVE
Without a doubt, the most beautiful mamas in the world are the ones with big bright smiles on their faces. I try to encourage all of my new mama friends to fight for the things that bring them happiness and life. If going on adventures with your husband or being with friends or enjoying nature are things that bring you joy, fight for them! It will be awkward at first. It won't be as easy as it once was. But that doesn't mean you should give up on all of those things, just because you've got a tiny bundle of joy in tow! Don't be afraid to step out of your comfort zones when it comes to learning how to feed your baby out in public. Pursue the things you love and forget about what other people may think or feel about you. A happy and relaxed mama makes for a happy and relaxed baby, and that is always worth fighting and planning ahead for!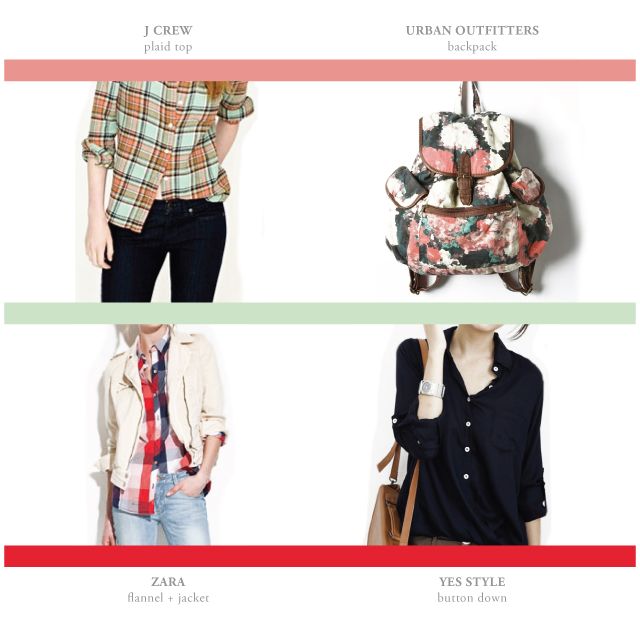 Read more from Emery Jo on the SB Blog: Moms for May and Postpartum Fashion.