How to Create the Perfect Pout

There's nothing that pulls a look together better than a good red lip. The perfect pout is always the proverbial cherry of any outfit or makeup look! Just follow my how-to video below to see how you can perfect your lips!
1. Prime your lips so your color stays on longer! I use Mac's Prep and Prime.
2. Line the lips, so the red doesn't bleed out. I used Mac's Red Enriched Creme Liner.
3. If  you have smaller lips, go a shade lighter to make your lips seem bigger, or use a darker color if you want to give it more definition.
4. Next you apply your lipstick. I'm using Sephora's Rouge Creme Lipstick.
5. Start from the inside of your lips and work your way out to get a more natural finish.
6 Touch up the edges with your liner.
7. Take a kleenex and bite on it to even out the color. This will also help keep your lipstick in place!
8. If you've gone outside your lips and you need to clean up a little bit, take some foundation or concealer on a q-tip and go along the edges of your lips!
And that's how you get the perfect pout:)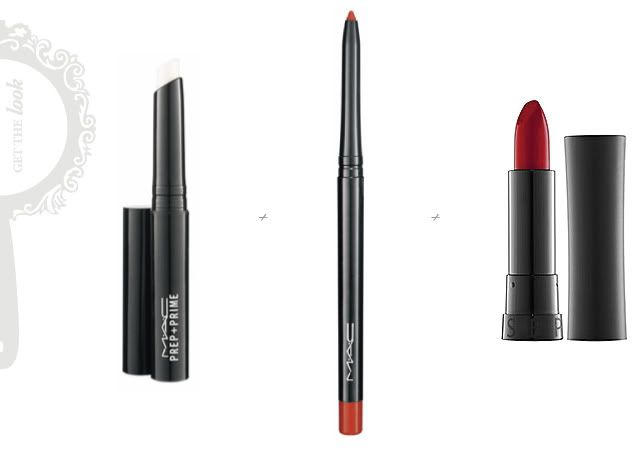 Suggested Tools :
MAC Prep + Prime
+
MAC Red Enriched Cremestick Liner
+
Sephora Rouge Cream Lipstick